Belfast insulation Co. Ltd is Northern Ireland's Leading insulation installer.
---
We have been providing home insulation expertise for over 25 years, in the domestic and new build markets. With over 10,000 successful installs per year our goal is to provide a service that is second to none in customer care and a quality product.
---
---
HOME INSULATION
By insulating your home well, you can drastically reduce the harmful CO2 emissions caused by your home's energy consumption.
Even houses that have ineffective and outdated cavity wall insulation fitted can upgrade. We can do this by topping up existing polystyrene sheets or extracting outdated and ineffective foam or fibre, then refilling the walls with high grade bonded bead. Loft insualtion can be upgraded by bringing the depth of material up to the stadard of what is going into new houses today. We'll also recommend the correct ventilation to prevent any future condensation problems. Our trained surveyors provide all the information needed to help our customers make the correct decision.
heat loss
WALLS
ROOF
FLOORS
DOORS
WINDOWS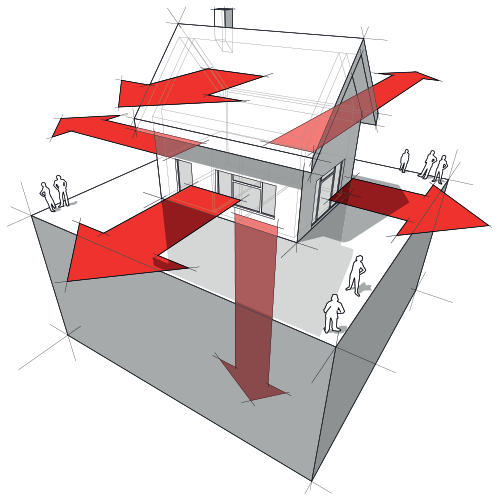 Heat your home for less!
UK Government Studies show that 42% of Northern Ireland's households live in fuel poverty. By having efficient cavity wall and loft insulation, you could reduce your heating bills by up to 40%, as well as CO2 emissions. With up to 35% of heat loss on average being caused by poor wall insulation, you could keep your home toasty without the price tag.