---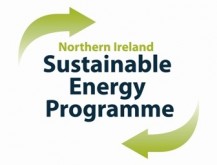 Belfast Insulation can give you advice on the insulation grants available to insulate your home.
Frequently Asked Questions
The cavity is completely filled with small spherical beads. There are small air/filtration gaps between each bead. As soon as water enters the cavity it dissipates through these gaps, preventing water from crossing the cavity.
A: If you've ever drunk tea or coffee out of a polystyrene cup you've been relying on the fact that polystyrene does not soak. There has never been a claim made for dampness caused by polystyrene beads soaking and bonded beads are covered by a comprehensive guarantee.
When bonded beads are injected they flow like a liquid, filling any void and providing a consistent density.
The holes are 22mm in diameter (the size of a 20p piece) which are drilled in between the joints of the brickwork.
We install a specifically designed nylon brush similar in looks to a baby bottle brush in the perimeter of your adjoining walls to form a barrier.